Thank You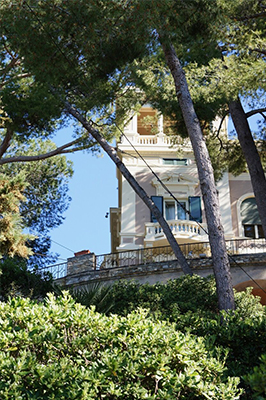 The generosity of the Bogliasco Foundation's most important group of supporters, the Società di Amici, is the cornerstone of our mission to support the work of artists and humanists through our fellowship program at the Bogliasco Study Center. By joining the Società, these supporters make an important contribution to the future vitality of the arts and letters, those disciplines that have, in large measure, defined human existence.
Karen and Ed Adler, Catherine G. Allport, Anthony Alofsin, AIA, Anonymous (14), Anonymous in memory of Anna Maria Quaiat (2), Page Ashley, BALU Music Corporation, Raymond and Jane Bernick, Cristina Biaggi, Gideon Bosker and Tanya Supina, Renee Brunetti and Gianni Biaggi de Blasys, George Capen Bitting, Jeannie and Andrew Boose, Walter Cain and Paulo Ribeiro, Raffaella Cribiore, Jonathan Dwight Culler and Cynthia Chase, Pina di Flumeri, Susan H. Edwards in memory of Jane Farver, Stephanie Fennessey, Robert and Florence Fogelin, Jane Garmey, Robert Gartside in memory of Joan Huth Gartside, George and Naomi Gorse, Helen Haje, Rose Mary and John Harbison, Marina and James Harrison, Helen Hecht, Sandy and Michael Hecht, Kathryn Heleniak, Jo Anna Isaak and Daniel O'Connell, The Richard & Natalie Jacoff Foundation, Inc., Johnson-Stillman Family Foundation, Elizabeth Kan Braekman, Drs Nadine and Leo Keegan, Alice Kriz and Mitchell Warren, Dorothy Lichtenstein, Barbara Luisi, J.D. McClatchy, Lata and Tom McGinn, Anne-Marie Martin, Louis Martin and Steve Shaloo, Marco Montefiori, The Monteforte Foundation, Mark Morris, Peter Mostow and Leigh Hardiman, Susan K. Mostow, PJ Mouquin, The Namm Foundation in honor of Page Ashley, Drew Peerless, Robert Polito, Professional Landscape Management Services, Inc., Gordon Rogoff and Morton Lichter in memory of George Nicholson, George Schwarz, Laurence Tancredi, David and Candace Weir Foundation, Baroness Mariuccia Zerilli-Marimò
Through the support of generous donors and partners who share our commitment to the arts and humanities, we are pleased to be able to offer Bogliasco Special Fellowships. We are honored to partner with the following institutions to make Special Fellowships possible in 2015-2016:
New Museum, The John Burroughs School, The Aaron Copland Fund for Music, and The Edward T. Cone Foundation

We also wish to thank the following organizations for partnering with us to host Special Events in 2015-2016 featuring Bogliasco Fellows and the work they create in residence:

Associazione Italo–Britannica, Biblioteca E. De Amicis, Casa Italiana Zerilli-Marimò at NYU, Conservatorio N. Paganini, Festival Poesia di Genova, Festival della Scienza, Galleria Gighlione, John Burroughs School, Lincoln Center for the Performing Arts, Museo Luzzati, Teatro della Tosse
On behalf of the Board of Trustees of the Bogliasco Foundation, we thank all of the individuals whose generous donations over the past twenty years have it possible for us to award Fellowships to 850 artists and scholars from 55 countries.
Andy Abbott -- John Burroughs School, David Adjmi, Donya Allison, Jorge Amador, Anonymous, Arnold Aronson, Nancy Azara, Ivy Baldwin, Thomas Bender, Gerry Bergstein, Laurence Berman in memory of Dorothy Berman, Karen Bernard, Chester Biscardi, Ruby Blondell, Joseph A. Boone, Gail Boyajian, Barbara Weiden Boyd, Martin Bresnick, Steve Bull, Dympna Callaghan, Suzanne Carbonneau, Robert Carl, Peter Carravetta, William C. Carroll, Lewis Cohen, Laura Colella, Christopher Cook and Susie David, Bonnie Costello, Lena Cowen Orlin, David Cressy, Donald Crockett, Fiske Crowell, Andrew Daubenspeck, Cathy Davidson, Gabriella De Ferrari, Stephen Dembski, Yemane Demissie, Professor Jeremy Dibble, Don H. Doyle and Marjorie J. Spruill Charitable Fund, Elizabeth Duffy, Lowell Edmunds, Linda C. Ehrlich, Dyan Elliot and Rick Valicenti, Molissa Fenley, Richard Festinger, Sandra Fiedorek and David Heymann, Robert Flynt, Constance and William Fortenbaugh, Kermit Frazier, Eli Friedlander, Laura Furman, John M Fyler, Orlando Garcia, Jane Garmey, Edward and Sophie Garmey, Alison and Mark Garrett, Robert Gartside, Lynda Gaudreau, Giuseppe Gavazza, The J. Paul Getty Trust, Jean-Pierre Giovanelli, Anita Glesta, Arthur Gottschalk, Walter Goffart and Roberta Frank, Jane Goldberg, Lucio Gregoretti, Giorgia Caruso Guinan, Agnes Gund, David M. Guss, Alexander Hahn, John M. Hall, Anne Hamilton, Linda Hanessian, Mags Harries, Jeffrey Harrison, Nick and Cicely Havely, Andrée Hayum, James Heffernan, Kathryn Moore Heleniak, Lewis Hyde, Dr. Kathleen Irwin, Bill Jacobson, Stephen Jaffe, Kay Bea Jones, Paula Josa-Jones, Lawrence Joseph and Judith Ryan, Walter Kaiser, Paul Kane, Elihu and Ruth Katz, Joel Kaye and Theodora Lurie, Victoria Kirkham, Norman Kleeblatt, Yigit Kolat, Joanna Kotze and Jonathan Allen, Joyce Kozloff, Adam Kraar and Karen Christino, Wendy Lamb and Paul Moravec, Micaela Latini, Elinor Lipman, Jane Lattes, Robert Levin, Carol Lewitt in honor of Gabriella De Ferrari, Helen Longino, Paul Lucido, Annette Lucks, Nancy Lupton, Clare Lyons, Joseph and Jennifer Mazur, Maureen McLane, MEI-BE WHATever/Mei-Yin Ng, Nancy K. Miller and Donald Petrey, Charles Minott in memory of Anca Bratu-Minott, Wendy Mitchinson and Rex Lingwood, Toril Moi and David L. Paletz, Sandro M. Moraldo in memory of his beloved father Roberto Moraldo, Roberta Morosini, Sandra Mortola Gilbert, Bill Noble & James Tatum, Michael O'Brien, Jocy de Oliveira and Frederik Kirsebom, Farhad Ostovani, Lisa and Thomas Paolozzi, Ronald C. Perera, Theda Perdue, Dana Prescott, Anya Peterson Royce, Lauren Petty and Shaun Irons, Susan and Jonathan Post, Catherine Puglisi and William Barcham, Karen Quinn in memory of Elena Morris, Professors Andrew and Nancy Ramage, Frederika Randall in honor of Victor Philippe Jucker, Tey Diana Rebolledo, Arden Reed, Lilliana Rolla, Peter and Hedy Rose, Jennifer Sachs, Marni Sandweiss, James Schmidt, David Schorr, Darby and Ann Scott, Caroline Seebohm, Dr. Charlotte Seither and Prof. Hartmut Aden, Jonathan Shahn, Kay Kaufman Shelemay, Clelia and John Sheppard, Lauren Shohet, Debora Shuger and Russ Abbott, Benedetto Sicca, Alvin Singleton, Valerie A. Smith, Merian Soto, Willard Spiegelman, Leo Spitzer and Marianne Hirsch, Lewis and Melinda Spratlan, Paul Staiti, Stacey Steers and David Brunel, Don Summa and Billy Finnegan, Charles Sullivan and Elizabeth Boults, Roberta Tabanelli, William Tait, James Tatum and William Noble, Esmé Thompson, Nefeli Tsiouti, Katrina Tuvera, Helen Vendler, Katherine Verdery, Bob and Ginny Walther, Valerie Wayne and Richard Tillotson, Barbara and Donald Weber, Judith Wechsler in memory of Benson Snyder, Mark Weiss, Dan Welcher, Mia Westerlund Roosen, Scott Wheeler and Christen Frothingham, Bronwen Wilson, Richard and Adene Wilson, Ken Wissoker, Jenifer K. Wofford, Stacy Wolf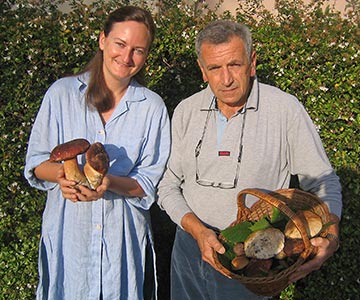 Last, but certainly not least, we wish to thank the following individuals who generously provided the stunning photographs that are featured on our website:
Hedwig Brouckaert, David Dzubay, Fulvia Farassino, Giuseppe Gavazza, Marsha Gontarski, John M. Hall, David Heymann, John Kelly, Gabriela Lungu, Neva Micheva, Carola Mamberto, Nathalie Sabato, James Schmidt, Anna Schuleit Haber, Monique Truong, Barbara Weber