Click here for the Bogliasco Foundation's Diversity, Equity and Inclusion Statement
Our Online Application is Now Closed
Our online application is now closed for residencies during the Spring 2022 semester. The submission deadline was April 15th, 2021. Due to the COVID-19 pandemic, we have to reschedule many canceled residencies to future semesters. Therefore, the selection process for the upcoming round of applications will be highly competitive and very few Fellowships will be available. Additionally, we will give priority to applicants who would be eligible for our current Special Fellowships, and they will be considered for any potential remaining spots during Fall 2021.
Reopening of the Study Center
The Bogliasco Foundation is pleased to announce that our Study Center reopened on October 12th for a small pilot group of European Fellows. Despite the many challenges due to the Covid-19 pandemic, the Foundation intends to continue supporting the arts and humanities via our Fellowship program - with caution and modifications, but also with great enthusiasm and purpose, as artists and scholars around the globe need our help now more than ever. After extensive research into risk mitigation, and in coordination with the Italian health authorities, we aim to provide the same safe and nurturing environment for creative work and transformative exchange that has distinguished our program for 24 years.
Click here to learn more about our Spring 2021 Fellows and their projects. Please note that all Fellowships awarded this year will be honored, although many will need to be rescheduled in future semesters.
Carl E. Hazlewood at the Study Center Gallery
Our Study Center Gallery features rotating exhibitions of work that our Fellows developed while in residence. Currently on view is work by Fall 2018 Visual Arts Fellow Carl E. Hazlewood.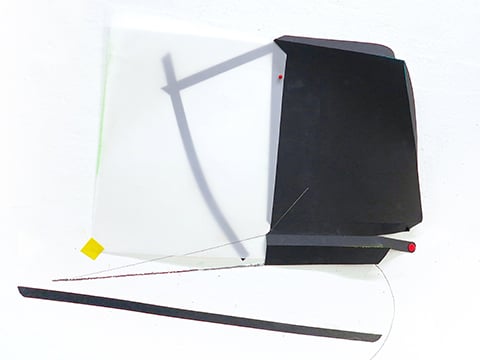 Donate
TodaySupport the Bogliasco Foundation by making a donation today.