Other Ways to Give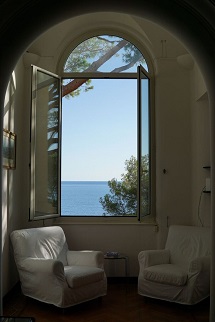 Legacy Gifts

We deeply appreciate members of our Alegro Society, who have made planned gifts to the Bogliasco Foundation. Unrestricted gifts made through bequests provide flexibility to meet whatever needs are most urgent for the Foundation, while specific bequests are designated for meaningful purposes as donors see fit. Members of the Alegro Society provide for the future of the Foundation, ensuring that the Bogliasco Study Center will be able to provide Fellowships to artists and scholars for many years to come. 
Click here to read more about making a planned gift.
 Royalties
We are grateful to Fellows who donate publication royalties or proceeds from the sale of an artwork to the Bogliasco Foundation.
Many Fellows choose to designate a portion of the royalties received from published works created at the Study Center. This is a meaningful way to give back to the Bogliasco Foundation while promoting your book or publication. You can choose to make a personal gift after you have received your royalties or make arrangements through your publisher to have a portion of your royalties sent directly to the Foundation on an annual basis.
Be sure to let us know if you are making a donation directly through your publisher, so that we can recognize and thank you for your generous donation.
You may wish to inform your publisher, so that your charitable support can be mentioned in the marketing of your publication.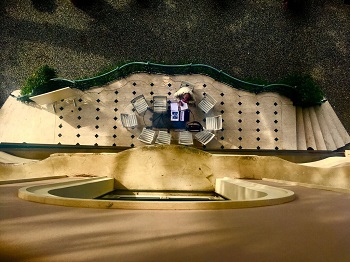 Matching Gifts
The Bogliasco Foundation is a qualified 501c3 nonprofit organization, which can accept matching gifts from your company or employer. Your gift to the Foundation could be doubled or tripled by taking advantage of this opportunity, and the total amount of your annual gift and its match will be recognized in publications and will be eligible for membership and other benefits.  
Please ask your employer if matching gifts are offered by your company, and, if so, be sure to include a matching gift form when making your gift. Matching gift forms are generally available through your employer's human resources department.
In-Kind Gifts
The Bogliasco Foundation welcomes inquiries about gifts of property, art, equipment, furnishings, or other useful items. In order to provide an acknowledgement for tax purposes, the Foundation will require a statement of valuation for in-kind gifts valued at $250 and above.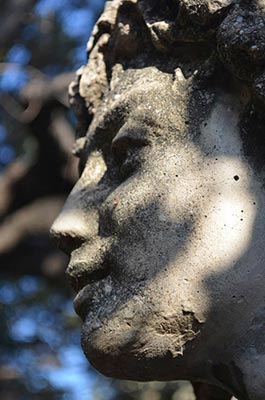 Gifts of Stock
Many donors take advantage of contributing appreciated securities to make charitable gifts. If the securities have been owned for more than a year, a tax deduction based on the current market value of the stock is possible, thereby avoiding capital gains tax on the appreciation. The easiest way to donate stock is to have the shares transferred electronically by your broker to the Bogliasco Foundation. Please contact the development office to request transfer instructions. 

For more information, please contact:
The Bogliasco Foundation
1 East 53rd Street (8th Floor)
New York, NY 10022
USA
Tel +1 212 486-0874
Fax +1 212 308-7402
dev@bfny.org
www.bfny.org

Fondazione Bogliasco
Via Aurelia 4
16031 Bogliasco (Genova)
ITALY
Tel +39 010 347-0049
Fax +39 010 347-2452
info@bfge.org
www.bfge.org