Legacy Gifts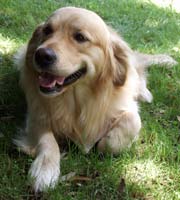 ALEGRO SOCIETY
The Alegro Society is named after a beloved golden retriever who makes his home at the Bogliasco Study Center. There have been three generations of golden retrievers named Alegro who have lived at the Study Center. Alegro I was given to the original owner of Villa dei Pini, Leo Biaggi, by King Juan Carlos of Spain, his friend and hunting partner.  The current canine resident is Alegro III.
A Gift through Your Will
By providing for the Bogliasco Foundation with a legacy gift, you will become a member of the Alegro Society and ensure that future generations of artists and scholars will be given time and space to think, work and create at the Study Center, thanks to your generosity.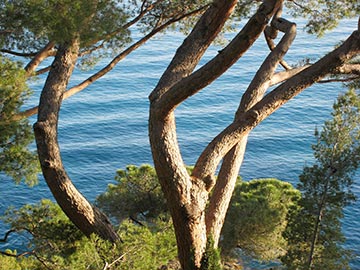 A bequest of any size qualifies for membership in the Alegro Society. Donors who have pledged to provide legacy gifts are recognized in Foundation publications and on the website and receive invitations to special events. After the bequest is received, your generosity will be recognized on the permanent donor plaque that hangs inside the Villa dei Pini. 
Giving a gift through your will offers several advantages:
A bequest is a revocable arrangement, which would allow you to make changes if your circumstances so warrant.
You may be able to make a larger gift through your bequest than may be possible otherwise.
An estate and gift-tax charitable deduction for the entire amount of the gift is allowed in the United States.
There are several types of bequests that you may arrange:
A specific dollar amount or specified assets can be given, such as securities, real estate or tangible personal property
A residuary bequest can be given, in which the Foundation receives all or a percentage of the remainder of your estate after all other obligations are met.
A contingent bequest can be made, in which the Foundation becomes the beneficiary only if other named beneficiaries are unable to accept the bequest.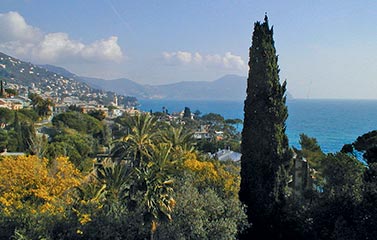 The Bogliasco Foundation is deeply grateful for unrestricted gifts made through bequests, which provide flexibility to meet whatever needs are most urgent, and for specific bequests, which can be designated for certain purposes as you choose. We encourage you to discuss your wishes with us prior to executing your will so we can make sure that your bequest will accomplish what you want.
A legacy gift to the Bogliasco Foundation can be made by preparing a new will or by adding a codicil to your present will. Your attorney can offer guidance about setting up a bequest to the Foundation, or you can contact the Foundation's office for assistance.
For more information, please contact: 
The Bogliasco Foundation
1 East 53rd Street (8th Floor)
New York, NY 10022
USA
Tel +1 212 486-0874
Fax +1 212 308-7402
dev@bfny.org
www.bfny.org

Fondazione Bogliasco
Via Aurelia 4
16031 Bogliasco (Genova)
ITALY
Tel +39 010 347-0049
Fax +39 010 347-2452
info@bfge.org
www.bfge.org