Studios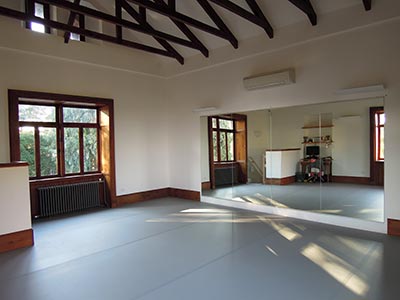 During their stay at the Center, Bogliasco Fellows are assigned private work spaces. Each work space is equipped with ample work surfaces, a desktop computer, a printer, cabled and wireless internet service, which is also accessible throughout the Study Center. Some of the studios include special amenities:
the two Visual Arts studios have basic equipment for painting, sculpture, and graphics. One of the studios includes a printing press and a marble workspace with sink.
the music studio is equipped with an upright piano, keyboard, and a recording/playback system.
the 400 square foot dance studio features a sprung floor with Marley, a sound system, a small work station and optional 10 x 7 foot high mirrors.
Once awarded a Fellowship, each Fellow will receive a detailed description of his or her assigned work space. If you require additional information about the work spaces before submitting an application, please contact us at info@bfny.org.