News
Bogliasco Foundation's Diversity, Equity and Inclusion Statement
As an organization that supports the arts, humanities and transformative cross-cultural exchange, we believe passionately in facilitating dialog and broadening perspectives on a personal, community and global level. We stand in solidarity with all who fight systemic racism, oppression and hate. Black Lives Matter. Even as we reaffirm our core values, we acknowledge that now is a time to explore how we as an organization can use our voice more effectively and equitably to amplify marginalized voices, and to promote inclusion and equality. Black creativity and scholarship matter. Words are more powerful when followed by concrete, impact-driven action and accountability, and we commit to both. Join us.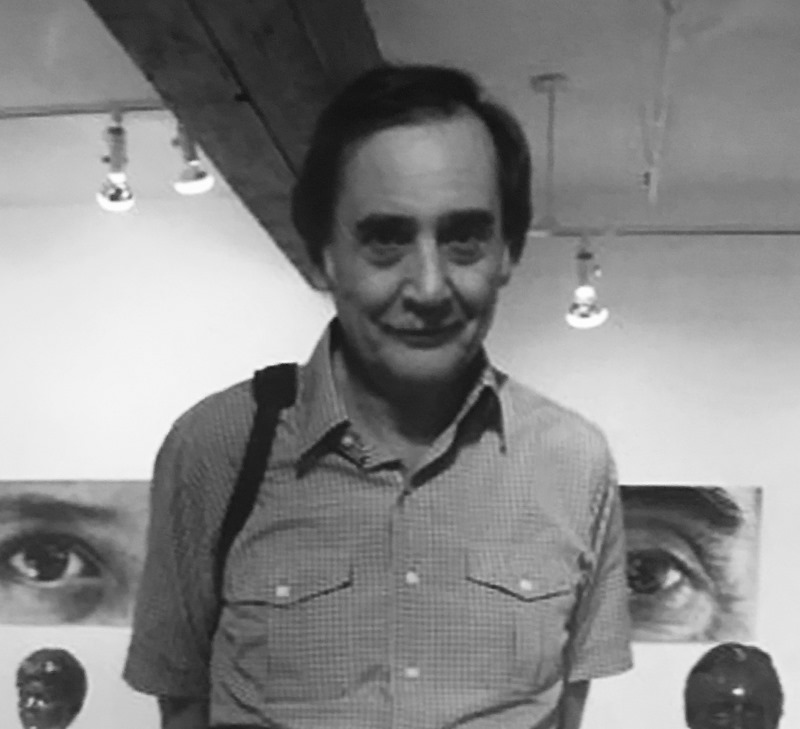 In Memoriam: James Harrison
The trustees, staff and Fellows of the Bogliasco Foundation, lament the passing of our Co-Founder, inaugural Director and Chairman Emeritus, James Harrison. Jim's keen intelligence and wide experience in the worlds of music and academia gave him the vision to establish our beloved Bogliasco Study Center, which will soon celebrate twenty-five years of operation. We extend our sincere condolences to his family.
A prominent music educator, James was much loved by nearly three decades of students at Hunter College in New York City. He was responsible for instituting a leading curriculum for classical music theory and an educational pedagogy that many continue to employ today.
James was born in St. Louis, Missouri to Garnet Toalson Harrison and Stanley Leonard Harrison MD. A top student and athlete at the John Burroughs School, James went on to Harvard College, graduating with an AB in Music in 1957.
After completing summer studies at the American School at Fontainebleau with Nadia Boulanger, James was invited to teach at the iconic institution. There, he met Marina Biaggi. They married in 1961 and lived in France and Switzerland where their two children were born, while James worked at Fontainebleau and apprenticed with the conductor Hermann Scherchen.
In 1969 he began his tenure at Hunter College, where he taught music theory, served as Chair of the Music Department, and eventually became Dean of Arts and Humanities.
Music was ever present in James and Marina's lives—they literally built their home of 47 years around their Steinway grand piano, which was constantly played by James, Marina, friends and colleagues.
Upon his retirement from Hunter College, James and Marina's passion for the arts led them to co-establish the Bogliasco Foundation, a residential fellowship program for the arts and humanities in Italy. As the visionary Founding Director, James worked tirelessly to develop this new organization.
James is survived by his wife of 59 years, Marina Biaggi Harrison, children Laura and Phil, grandchildren Isabel, Lou and Eliot, sister Sue Rodgers, and cats Fannie, Celine and Leo.
COVID-19 Update
Due to the global COVID-19 outbreak, the Bogliasco Foundation's board has made the difficult decision to temporarily suspend our Fellowship program in Bogliasco. We continue to monitor the situation daily, and will update our community in the weeks to come via email, social media and on our website.
Please stay safe and take good care of yourselves and your families. A special message to our extended network of Fellows: stay in touch and let us know how you are doing!
A Year in the Life: Study Center Fellows 2018-2019
Our new yearbook captures the creative life of the Study Center from 2018-2019, featuring beautiful photography by Laura Bianchi. Designed by the Center's own Valeria Soave, the yearbook reflects the community, inspiration and setting that make the Study Center unique. To order a print copy, please contact us.
20th Anniversary Gala in Geneva
The Foundation held its first-ever gala on May 18, 2017, at the Palais de l'Athénée in Geneva, Switzerland. This special evening in support of our Swiss Fellows captured the creative spirit that our program has inspired since the Foundation began in 1996. Many thanks to our talented Fellows who performed and donated their works. Click here for more on the event.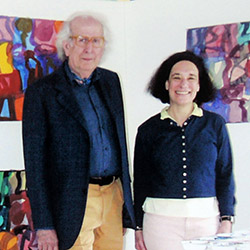 Remembering Raimondo Sirotti
With sadness, we announce the death of Raimondo Sirotti: artist, former mayor of Bogliasco, and champion of the Study Center's founding and mission. For over 20 years, he generously provided his administrative and artistic skills for the benefit of the Foundation. Sirotti served as the director of Genoa's Accademia Ligustica di Belle Arti, and his works are displayed in public spaces across Italy, including the Teatro Carlo Felice. He is pictured here with artist Melissa Meyer during her 2005 residency. 
New Partnership with Baryshnikov Arts Center
The Bogliasco Foundation and Baryshnikov Arts Center (BAC) are pleased to announce a new joint residency that will offer Dance, Music, and Theater Fellows the opportunity to bring work developed in Bogliasco to a wider audience and bigger space in New York City.  
Joint Fellows in the performing arts disciplines will benefit from a month-long residency at the Study Center in Liguria to nurture and develop new projects, followed by a week-long residency at BAC in New York City to rehearse, workshop, and showcase these works-in-progress.
The Joint Fellowship is a collaboration between two respected international non-profit organizations with the shared mission to support the creation of new work in the arts. Traveling from the intimate spaces and cross-disciplinary community at the Bogliasco Study Center to the lofty studios and well-equipped spaces at BAC will take Fellows on a natural progression in the development of their creative work.
All applicants to the Bogliasco Foundation in the disciplines of Dance, Music, and Theater will be considered for this special Fellowship.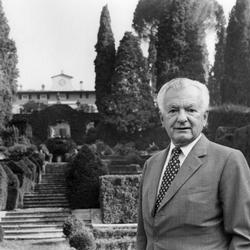 Remembering Walter Kaiser
We are deeply sad to report the passing of our longtime friend and treasured colleague, Walter Kaiser, whose stewardship as a founding board member brought unparalleled excellence to our program. Walter was known as a great humanist and scholar of the Italian Renaissance. He is pictured here at Harvard University's Villa I Tatti, where he served as director from 1988 to 2002. Photo courtesy of Emma-Louise Ogilvy.